Basements can be tough rooms to decorate. They usually just turn into a random storage place with boxes, unused items and holiday decorations. Let's change that and make it a room you would actually enjoy living in. Here are some of our favorite basement design ideas:
Basement Idea #1: Playroom
If you have younger children a playroom is the perfect basement design idea for your home. Keeping all of their toys and games out of the way and in a neat and organized fashion creates a great use of your finished basement space.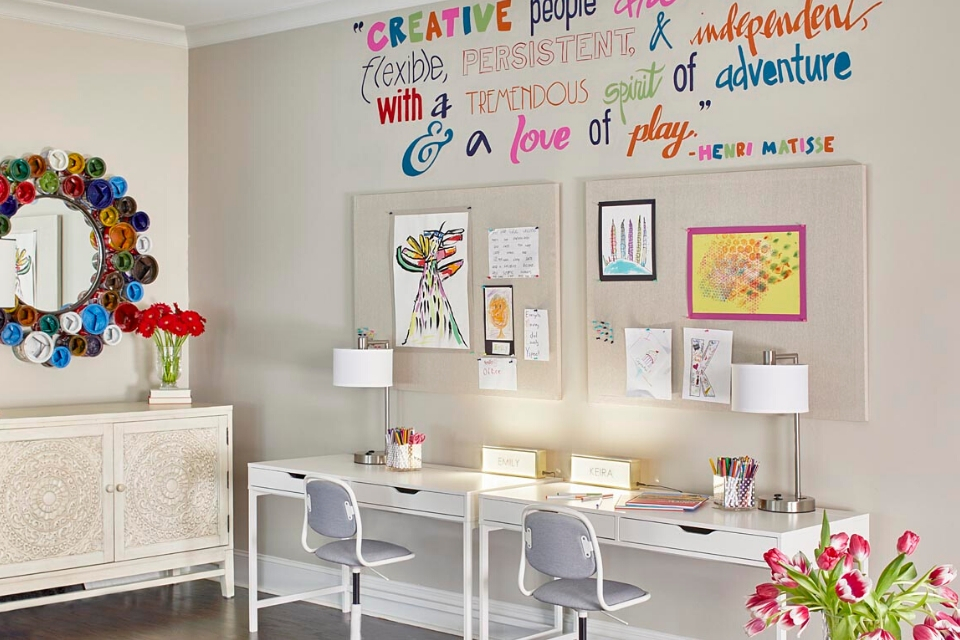 Design by Kandrac & Kole Interior Design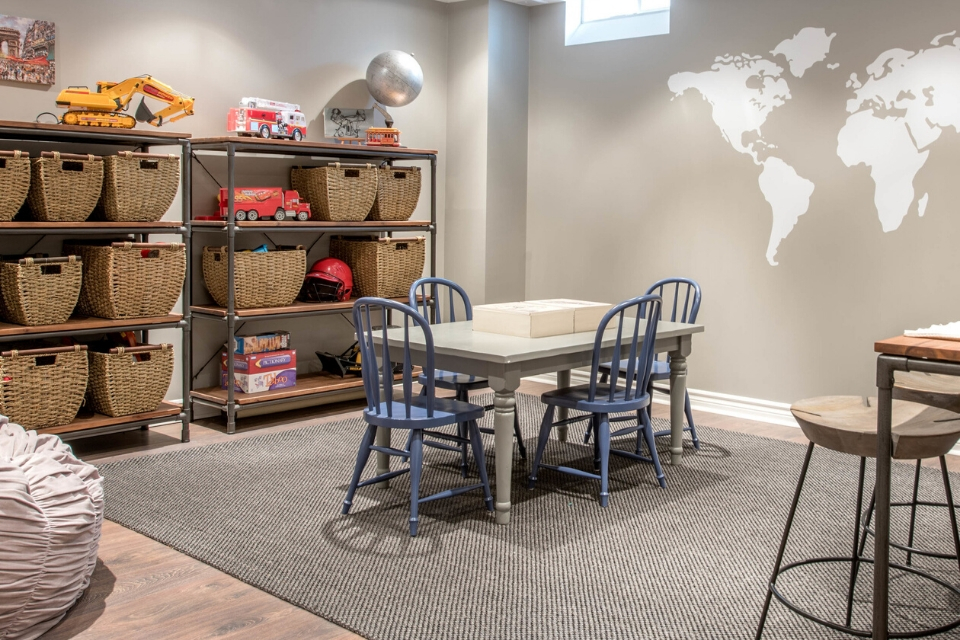 Design by Catherine-Lucie Horber
Basement Idea #2: Game Room, Bar, or Theater
If you have older kids a game room or home theater may be a more functional basement design idea. A game room and theater is not only going to be fun for the kids but for you and any guests that come as well. These ideas are ways for you, your friends and family to enjoy themselves, relax and let out some stress. A game room doesn't have to consist of much. It can be as simple as a pool or Foosball table. Having a bar close to your game room would be a perfect place to entertain and enjoy each other's company. With a large screen with comfy seating right in the same area you will be all set to let loose, watch a movie, and play some games.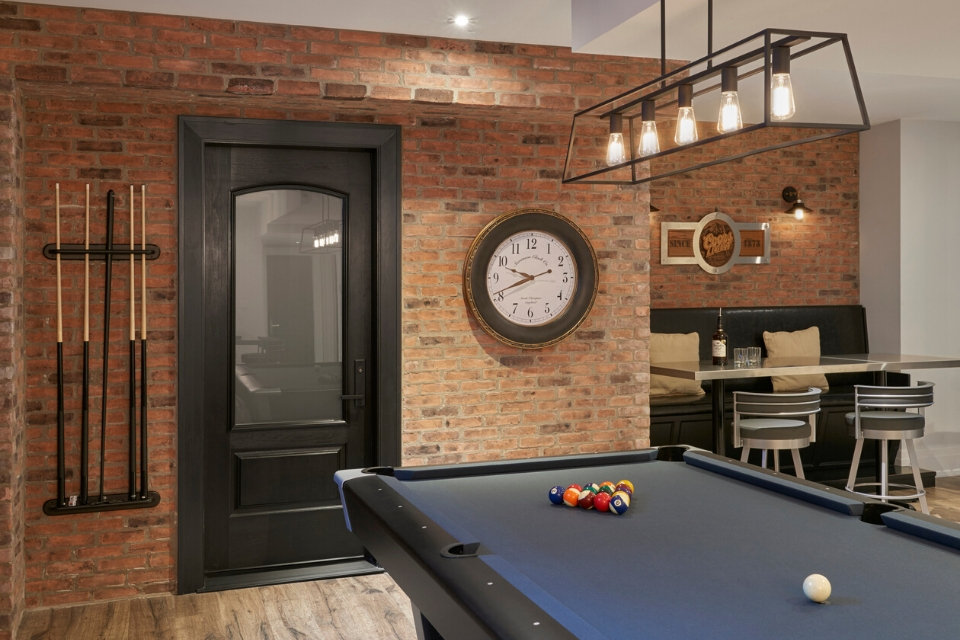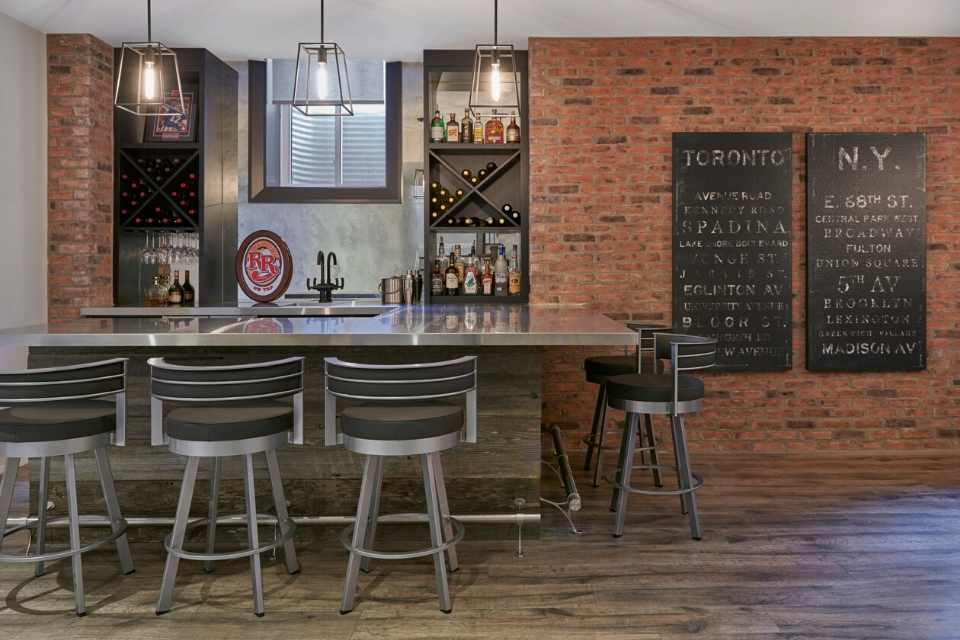 Design by Cynthia Soda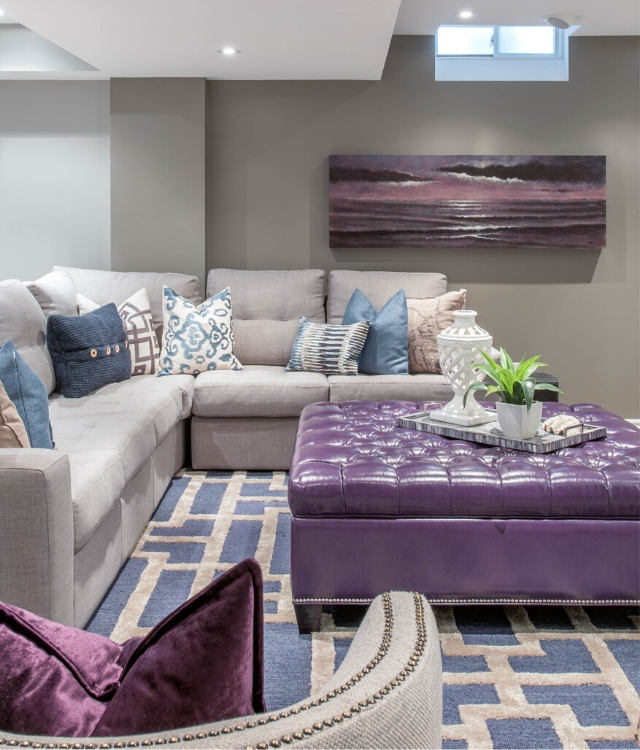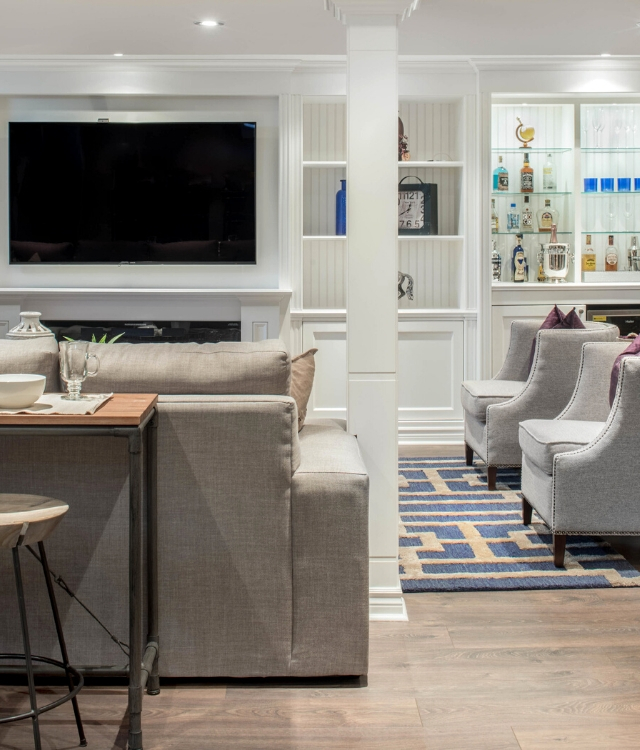 Design by Catherine-Lucie Horber
Basement Idea #3: Wine Cellar
If you are an avid wine lover, then this finished basement design idea is the one for you. Having a place to house your wine collection is a great way to make use of your basement space. Wine can take up a lot of room if you have enough of it, that is why having a way to store them all like with class refrigerated cabinets or wine racks will certainly come in handy.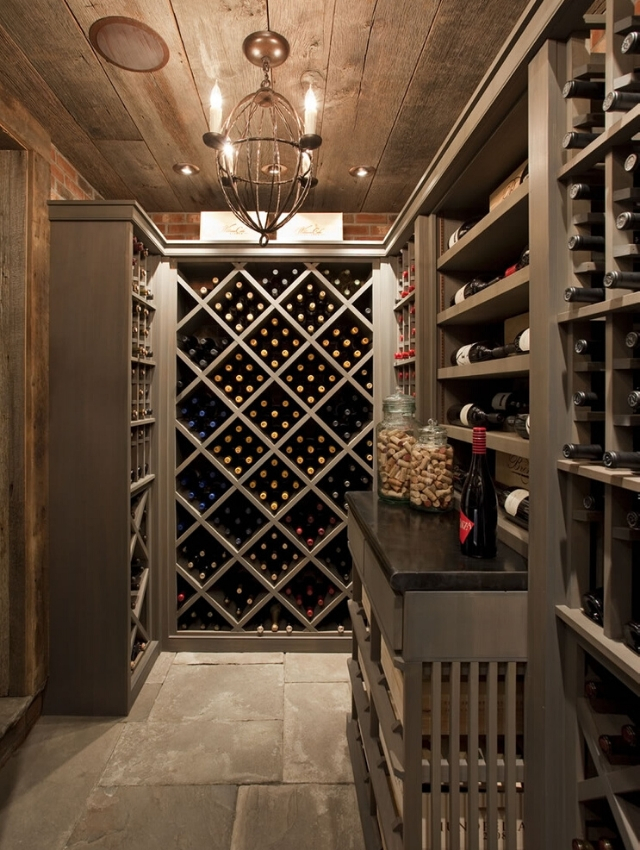 Design by Philip Gorrivan Design
Basement Idea #4: Home Office
Do you work from home but are lacking a dedicated room? Or do you simply need a quieter space to keep up with household bills? If your answer is yes, then a home office is the deal basement design idea for your home. A corner space allows you to get creative with your basement office design, while a nearby filing cabinet keeps all your paperwork hidden and organized.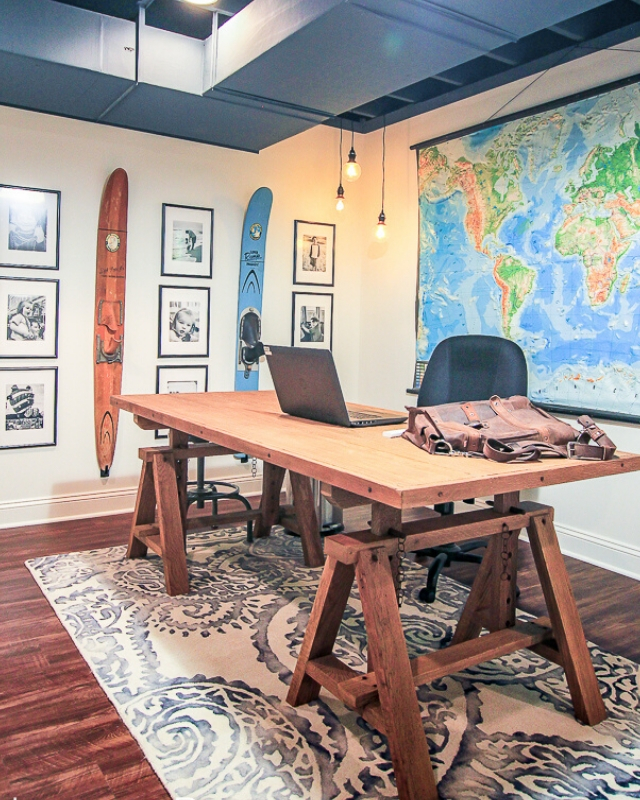 Image via Unskinny Boppy
Basement Idea #5: Home Gym
If you are someone who works out you may want to invest in your own personal gym. Finished basements typically offer ample space making it the ideal place for large pieces of exercise equipment and allowing for room to move freely no matter what type of workout you prefer.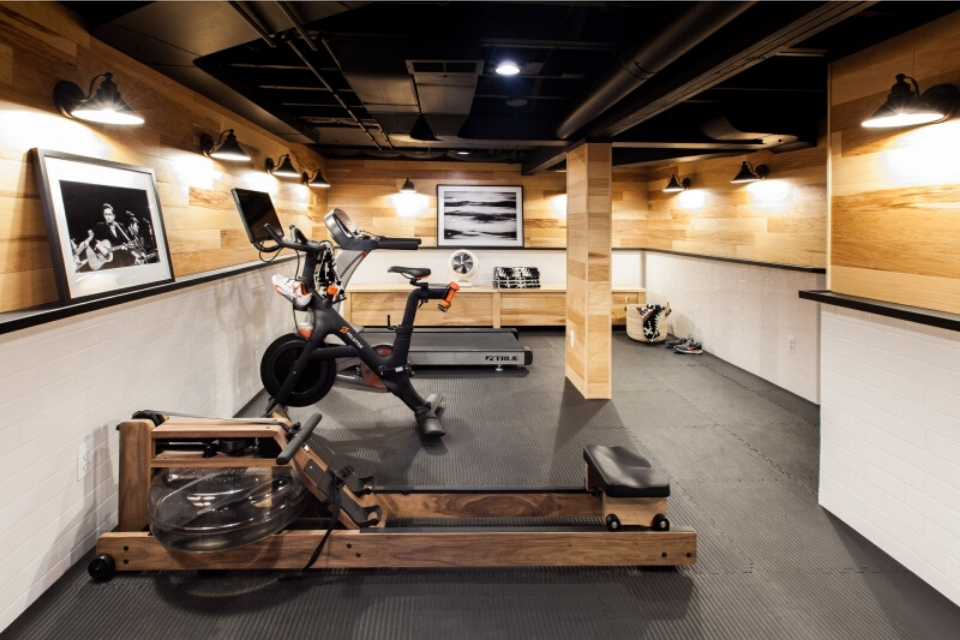 Image via The Everygirl
Basement Idea #6: In-Law Suite
If you are someone who has your in-laws or guests over regularly but are currently limited on space, converting your basement into a in-law suite would be the best way to use that space.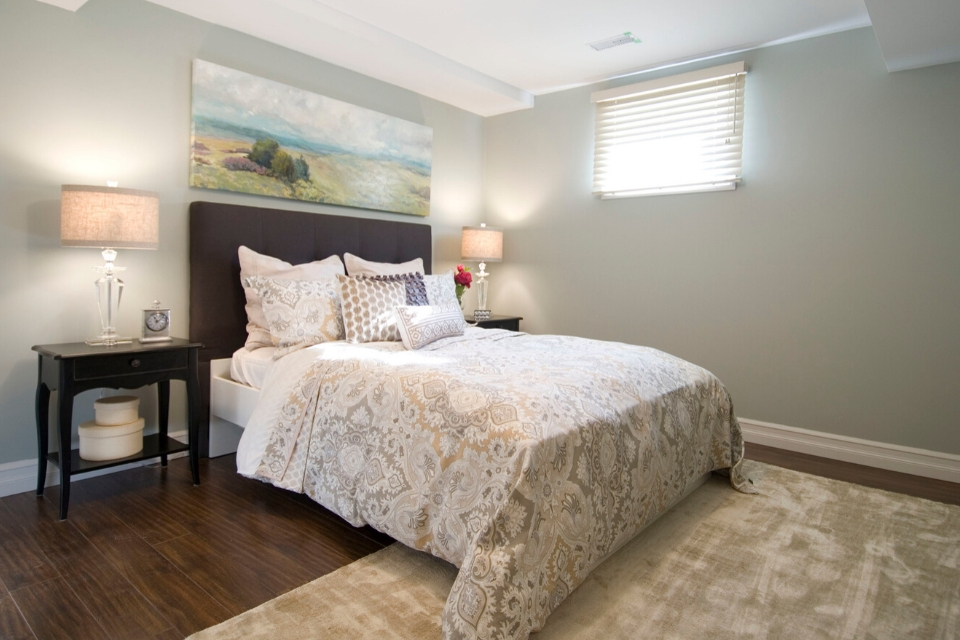 Design by Dvira Ovadia